New Date TBD

Connect to Your Helping Allies & Inner Guidance
Step into your own Potent Power 
PreRegistration Required.
~Do you want to connect with your Guidance, Wisdom, Power, and Creative Potential? 
~Do you want to access the help that is always available to you from Spirit?

Guidance, Assistance, and Empowerment is available
through the ancient practice of
Shamanic Journeying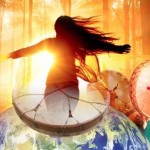 This class is for you if:
You are curious about shamanic journeying
You want to learn to journey with drumming only, without verbal guidance
You want to further your journeying skills & practice
Discover Shamanic Journeying to receive direct spiritual guidance, access your OWN answers to questions about life, and feel more connected to the wonder of life and who you truly are. Using the beat of the drum, you will learn how to move into an altered state of consciousness to gain access to non-ordinary reality for guidance, healing, wisdom, and creative empowerment.
You will learn to safely journey to the upper and lower spirit worlds to connect with a power animal totem and spiritual guide. Learn to Journey!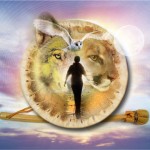 Who Should Come?
Are you
~searching for Wellness, Wisdom and Guidance?
~ready to Empower Yourself to live a richer and more meaningful life?
~ready to access your OWN answers to questions about Your Life?
~at a crossroads and wanting to make a change in your Life?
~confused and searching for guidance personally, professionally or Spiritually?
~ready to release old patterns and change limiting beliefs and behaviors?
~wanting to connect with a power animal totem and spirit guide?
~ready to experience a greater connection to nature, life, and yourself?
 No prior experience with Shamanic Journeying is needed! 
Preregistration Required


  Taught by Girvani Leerer, Ph.D., The Shamanic Psychologist
 "Girvani Leerer  is a brilliant and compassionate teacher with a true depth of
 shamanic knowledge and experience to offer. Anyone who studies with her will
 receive a wonderful shamanic education."
        ~ Sandra Ingerman, Shamanic Teacher
           Author of "Soul Retrieval" & "Walking in Light