Initiation Rites bring energetic seeds into your  energy field and chakras to shift your
vibration and frequency so you can embody higher levels of light and consciousness.
The Munay-Ki
Girvani has received and been initiated to give The Munay-Ki, the Nine Great Rites of
Initiation by The Four Winds Society and Q'ero elder Don Francisco Chura Flores.
She has received these rites from Peruvian elders numerous times and passed the rites to
hundreds of people.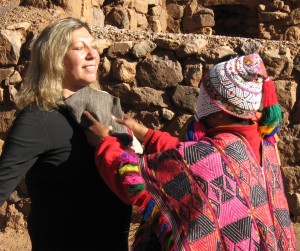 The Rites of the Munay-Ki
are energetic transmissions distilled by Dr. Alberto Villoldo from his work with
Don Manual Quispe and traditional energy initiations from the Andes and Amazon.
The rites  transform and upgrade your energy field.
Each time we receive the rites, these energetic transmissions move to a deeper level,
transforming and healing the impressions and wounds of the past – your karmic & genetic
inheritance. They re-inform your DNA, enabling you to grow a new body – one that ages,
heals, and dies differently.
The rites are received as energetic seeds – it is the responsibility of the receiver to care for
and nurture these seeds to bring them into fullness in  your life, and shift to a higher level
of consciousness and embodiment of light.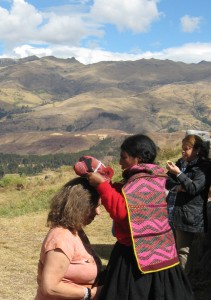 The Munay-Ki is your invitation to
  dream a new world into being.
  You can find more information on
  the Munay-Ki Rites here.
  I am giving these rites as part of a donation-
  based community circle with my friends and
  shamanic  colleagues from the Oakland
  Center For Shamanic Healing. Community
  Circles are held on the 3rd Friday of each month.
  For more information, click here
I also offer Munay-Ki intensives, where you receive and learn
to give the rites.
 The Nusta Karpay – The Rites of the Divine Feminine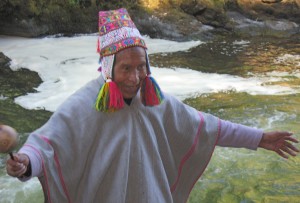 Girvani has received and been trained
to give The Nusta Karpay, The Divine
Feminine Initiation Rites from Peru by
Q'ero Elder Don Mariano Quispe Flores
in one of the first transmissions of these
rites in North America in 2010.
The Nusta Karpay balance and harmonize the
Divine Feminine and Divine Masculine energies within.
The rites are transmitted as energetic seeds of the Divine Feminine Archetypes into your
seven chakras and luminous energy field, where they open our hearts, heal old wounds,
and transform our energy fields, creating a sense of deep love and sublime bliss.
 The Rite of the Womb – the 13th rite of the Munay-Ki
The Rite of the Womb comes through a lineage of women who freed themselves
from suffering. This lineage of women wants us to remember:

The womb is not a place to store fear and pain;
the womb is to create and give birth to life. 
This rite is available to all women. If a man asks to receive this rite with a sincere heart to
heal his psychic womb it can be shared with him.
Click Here to Contact Me about receiving rites.