Walking the Spiral Path is a blend of ancient and ancestral wisdom with
modern contemporary shamanism.
A series of 3 Day classes in the San Francisco Bay Area appropriate
for all levels, Walking the Spiral Path uses the medicine wheel and cycle of the seasons to
experience shamanic practices for direct engagement with spirit.
You may start with any class. Each class may be taken separately.
With each spiral we let go of old ways and roles as we walk the Path to transcend, evolve and become more self
empowered. Regardless of where you enter the Spiral Path, you experience this evolution.
A Co-Creation of Kent Dorsey, Center for Shamanic Healing and
Girvani Leerer, PhD, The Shamanic Psychologist
                
Kent Dorsey and Girvani Leerer are brilliant and compassionate teachers with a true depth of
shamanic knowledge and experience to offer. Anyone who studies with them will receive a
wonderful shamanic education.
Sandra Ingerman
Author of "Soul Retrieval" and "Walking in Light"
Class Size is Limited.
Don't Miss Out! Register Early to Save your Space!
For More Information and To Register: EarthSpiritWay.com
Each 3 day class may be taken separately.
You may start with any class.
Together the Series offers a path of Awakening, Initiation & Empowerment
within a safe sacred community of like-minded people.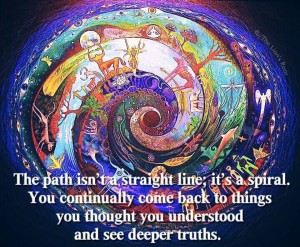 You walk the spiral path from wherever you begin – whether a beginner, or an
experienced shamanic or  spiritual practitioner – always deepening your path
and growth in order to reach Transcendence.
Whether your goal is personal growth, healing and self empowerment;
understanding your own divinity; learning the wisdom of the shamanic world view;
joyful attainment of your dreams; greater understanding your Life's Direction; or
being a healing presence in the world; those who choose to walk this path with us
will experience profound transformation and a renewed sense of purpose.
DO YOU WANT TO:
♦ Shed old habits and worn-out ways of being and release what no longer serves you?
♦ Access your own inner wisdom and answers?
♦ Add spiritual and shamanic practices and ceremony into your daily life?
♦ Use your empathic sensitivity without feeling overwhelmed?
♦ Find your authentic voice?
♦ Feel more whole, fully in your body, radiantly alive, and positively engaged in life?
Testimonials:
Girvani and Kent, I wanted to thank you for an amazing retreat of release, discovery and transformation. The time, attention and intention put into creating the Birthing New Beginnings Retreat was evidenced by the beautiful setting of Spirit House, the profound and insightful journeys and meditations, and the wonderful food–I was truly nourished on a physical, emotional and spiritual level. It has only been a few days but the seeds of my new beginnings that I planted during this retreat are already growing, and I can feel spirit guiding me as I walk my spiral path.
SS

What a transformative retreat we just finished. Amazing place! Amazing people! Thank you, thank you, thank you!
Heidi Page, Artist
I had an awesome retreat with Girvani and Kent as co-creators and looking forward to continue to grow and experience the next phase of my life. As someone relatively new to journeying, I found the wise teaching really helpful. I also appreciated being in a retreat setting where I could deeply immerse myself in the practice of journeying . Thank you for providing a safe healing space and healthy food.   I'm looking forward to continuing to work with both of you!
MLC
Come Join Us!  Walking the Spiral Path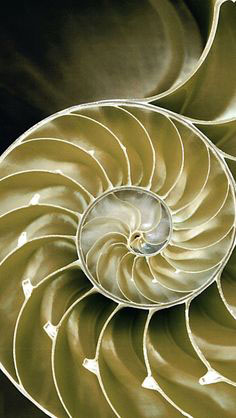 A Series of intimate classes for Personal Growth,
  Healing and Spiritual Evolution 
  Each class may be taken individually. You may start
  with any class.

Each 3 Day class may be taken individually.


Birthing New Beginnings – Spring 
Growing and Blossoming – Summer

Harvesting the Fruits – Fall  
Remembering our Soul Journey – Winter  
Be Part of a Community of One Heart
Deepen Your Relationship with Spirit
Connect with Nature
Learn Ceremony

Create a Personal Medicine Bundle
Experience Your Inner Light
Class Size is Limited

For More Information: EarthSpiritWay.com